His Holiness Sant Shri Asharamji Bapu
From time to time for the welfare of the universe, God himself appears as the then saints by taking regular incarnations. In the tradition of saints that have been going on since time immemorial, among the saints who are doing this divine work in the present age, one of the saints is most beloved, self realized revered saint Shri Asharamji Bapu. Who is at once a king of Yoga and accomplished in the knowledge of the Vedas. Saint Shri Asharamji Bapu has benefited not only India but the entire world with his ambrosial precepts.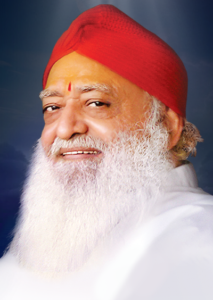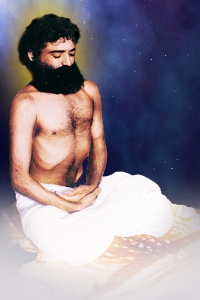 A proficient mentor of Kundalini yog & the Vedanta
READ MORE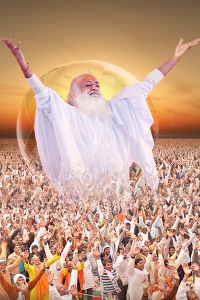 Contribution for the society
READ MORE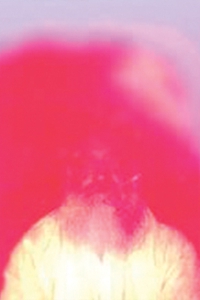 Possesses Incomparable Spiritual Aura
READ MORE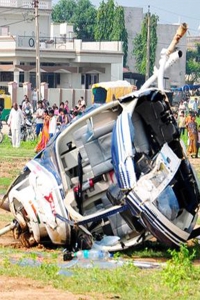 Miraculous escape in Helicopter crash
READ MORE
Audios of Sant Shri Asharamji Ashram are available at
Saints' Expressions for Bapuji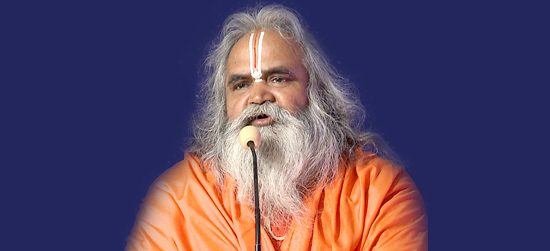 "The pristine Vedic practice that has been prevalent since the Vedic Era i.e. Matri devo bhavah, Pitri devo bhavah & Acharya Devo bhavah was till now ..."
Dr. Ramvilas Vedanti,
- Mahamantri VHP

READ MORE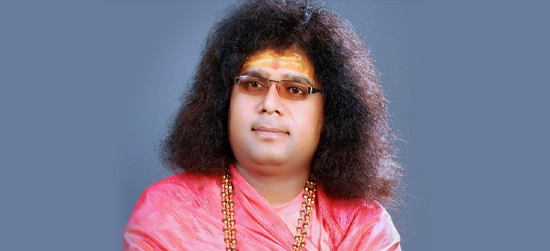 "Don't know how many people were made to forsake meat & wine, how many to give up evil gambling, how many more to renounce varied evil vices, still more how..."
Acharya Kaushikji Maharaj
READ MORE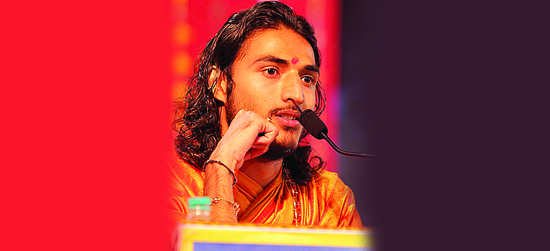 "I'm not a disciple of Bapuji but I've read some of his noble literature and attained direction in my life. It'll not be frivolous to consider that the lives..."
Sant Kriparamji Jodhpur

WATCH VIDEO
READ MORE
Politicians speak out for Bapuji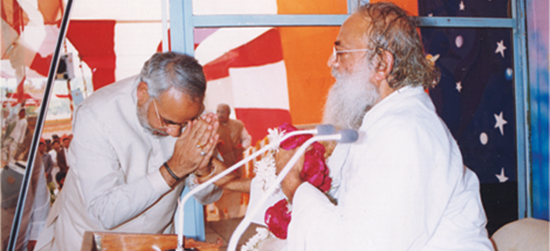 "Pujya Bapuji! You have been tirelessly
engaged in the holy work of spreading our cultural heritage to virtually every nook and corner of India and the world…"
Shri Narendra Modi, Prime Minister of India, Then Chief Minister of Gujarat
READ MORE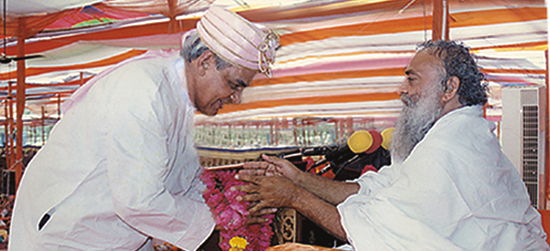 "May we always continue getting His blessings and taking courage and inspiration therefrom, keep treading the path of duty towards the attainment of Supreme..."
Shri Atal Bihari Vajpayee,
- Former Prime Minister of India

WATCH VIDEO
READ MORE
Rare Glimpses of Pujya Bapuji
Pujya Bapuji's Satsang – Videos